Southern California Hospitals at Hollywood and Culver City Nationally Recognized for Hip Fracture Treatment and Pacemaker Procedures in 2022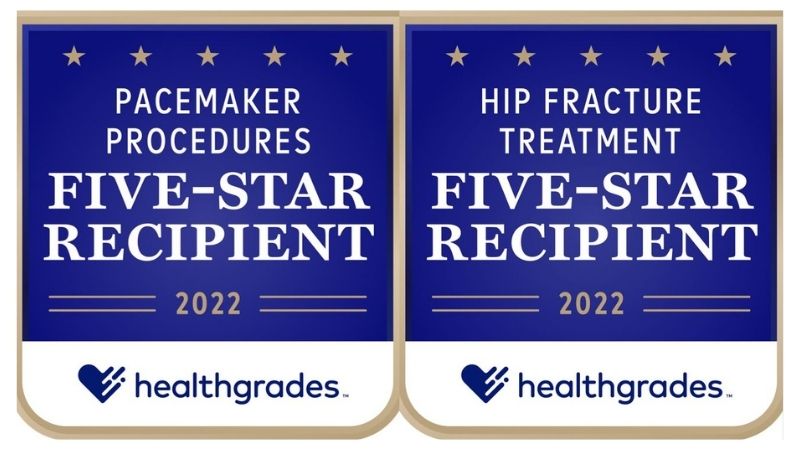 Los Angeles Hospitals Excels in Specific Orthopedic and Cardiac Outcomes
Southern California Hospitals at Hollywood and Culver City are 5-star rated for Hip Fracture Treatment and Pacemaker Procedure outcomes in 2022, according to new research released by Healthgrades, the leading resource that connects consumers, physicians and health systems. Every year, Healthgrades evaluates hospital performance at nearly 4,500 hospitals nationwide for 31 of the most common inpatient procedures and conditions.*
This analysis shows that patients treated at hospitals receiving a 5-star rating have a lower risk of mortality and a lower risk of experiencing one or more complications during a hospital stay than if they were treated at hospitals receiving a 1-star rating in that procedure or condition. From 2018 through 2020, if all hospitals as a group performed similarly to hospitals receiving 5-stars as a group, on average, 218,141 lives could potentially have been saved, and complications in 156,050 patients could potentially have been avoided.*
"Consumers are aware of the differences in care provided by different hospitals, so this opportunity to better outcomes benefits our patients, our community and our reputation," said Luis Angel, hospital administrator.
These orthopedic and cardiac clinical awards is in addition to being among the top 5 percent in the nation for Overall Pulmonary Services (2021-2022) and top 10 percent in the nation for Overall GI Services (2020-2022).
* Statistics are based on Healthgrades analysis of MedPAR data for years 2018 through 2020 and represent three-year estimates for Medicare patients only. For appendectomy and bariatric surgery, Healthgrades used inpatient data from 16 states that provide all-payer data for years 2017 through 2019. Due to the highly variable impact of the pandemic on hospital outcomes, Healthgrades made the decision to exclude cases with a COVID-19 diagnosis from the 2020 data in order to preserve the statistical integrity of our models and fairly evaluate clinical outcomes at all hospitals. Visit the website to view the complete methodology.