5 Tips to Create a Heart-Healthy Grocery List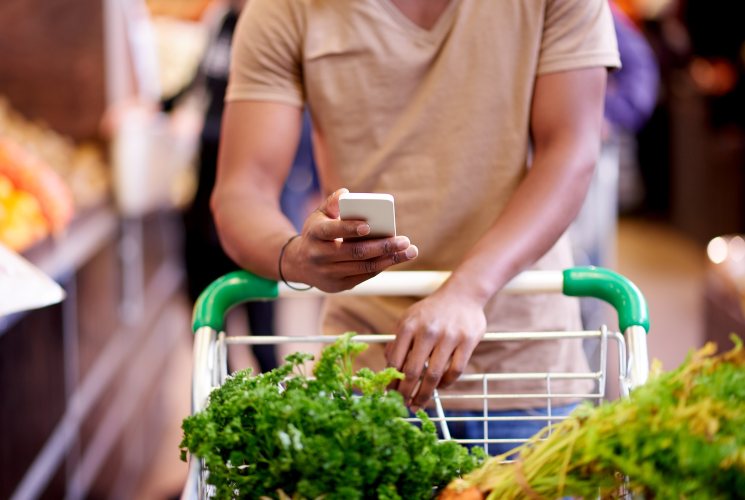 Tips for National Heart Month
Sometimes grocery shopping can be a dangerous task. We tend to go to the grocery store when we are hungry, ready to scoop up all the delicious-looking, ready-made food or sweets from the bakery.
Next time the sensation to grab the first box of cookies you see takes over, think about your heart! Did you know that each year about 800,000 people die from heart disease? It's up to you to keep your heart healthy, and you can start by making sure your fridge and pantry are stocked with heart-healthy foods.
Continue reading for some great tips on how to make your grocery list heart-healthy.
Plan Your Grocery List Ahead of Time - Before starting your grocery list, thoroughly check your kitchen to see what food items you already have. Once you know this, it will be easier to build your list. Preparing a list ahead of time will help you make conscious and healthy decisions so you aren't tempted to impulse buy unhealthy food.
Stock Up on Fruits and Veggies - A good rule of thumb: The more colorful your meals are, the healthier your heart will be. When you are grocery shopping, look for fresh vegetables, such as tomatoes and carrots. Leafy greens, including spinach and kale are also great for your heart. Don't forget about the fresh fruit section. Apples, oranges, pears, and peaches are also welcomed additions to your grocery cart.
Don't Leave Out the Protein - To keep your heart beating strong, make sure to include protein on your grocery list. You can't go wrong with fish, and if you are buying poultry or beef, make sure to get it as lean as it comes (at least 93 percent lean). If you are a vegetarian, eggs, unsalted nuts, and beans are also great sources of protein.
Avoid Certain Fats and Oils - When you are grocery shopping, it's inevitable that you will run into all types of foods that are high in fat. To maintain optimum heart health, cut back on saturated fats and stick to vegetable oil.
Skip the Sodium - Make sure you are avoiding foods that are high in sodium, such as hot dogs, bacon, and certain lunch meats. It's important to keep your sodium intake low. Sodium raises blood pressure, which forces your heart to work harder pumping blood through your body.
Grocery shopping for heart-healthy food may be hard at first, but you will get the hang of it in no time.
To find a cardiologist affiliated with our Hollywood Hospital, click here.