Santa's Care Coordinators Bring Holiday Cheer to Local Seniors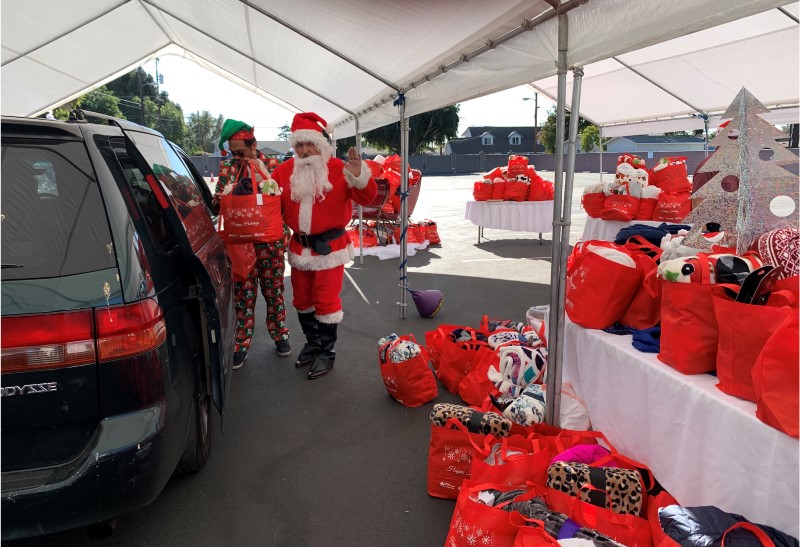 Santa and his elves left the cold of the north pole for sunny Southern California to partner with our hospital's care coordinators for a drive-through Christmas. The team passed out Christmas bags filled with blankets, socks, slippers, robes and pajamas to more than 50 nursing homes, assisted living and board-and-care facilities, along with scrumptious to-go lunches. The decorated tunnel drive-through event was held at Bellflower Behavioral Health Hospital.
During the COVID pandemic many of the residents in these facilities have limited contact with others on the outside. It is hopeful that these gifts will bring them some added joy for the holidays.