Malissa's Surgical Journey to Her "True Self"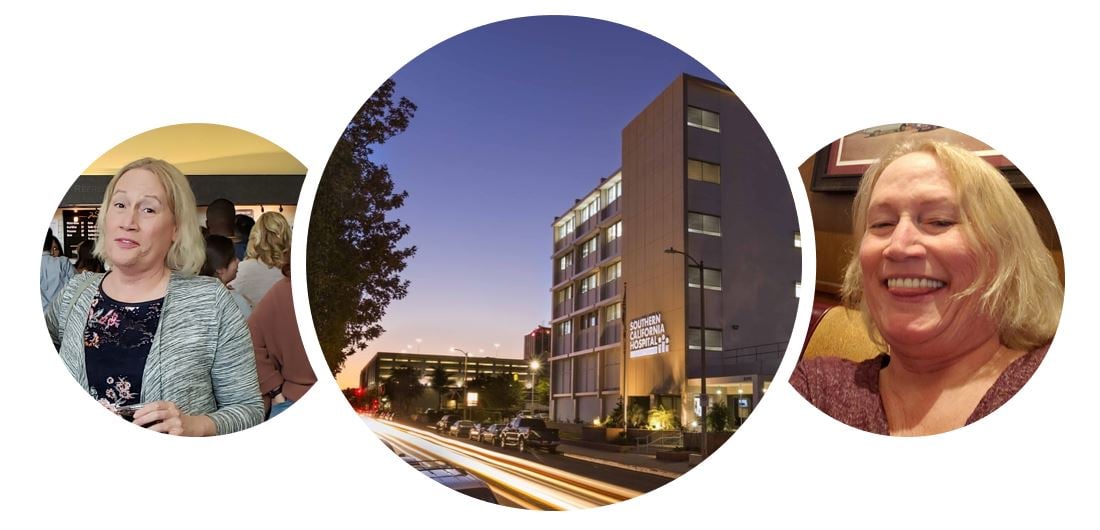 Malissa had waited more than 25 years for her dream to come true: to feel fully content in her own body.
Thanks to modern medicine and advanced surgical techniques, Malissa, 52, is now comfortable with her new self after undergoing gender confirmation surgery with Beverly Hills-based Dr. Alexander Sinclair at Southern California Hospital at Hollywood, which is now part of the Transgender Surgery Center of California, which offers gender confirmation surgery in Hollywood and Culver City.
Although still recovering from her surgical and medical sojourn, she says she feels like she's whole for the first time in her life. "I have imagined what this would feel like since I transitioned more than 25 years ago," she said. "It is better than I ever expected."
Her journey to gender reassignment surgery took about a year from start to finish. While she always wanted to explore the surgery, the cost of the procedures and process was prohibitive. In a chance meeting with Dr. Sinclair at his Beverly Hills office, she surprisingly discovered that her health insurance would cover most of her medical expenses, and she was all in.
Malissa underwent tests and some psychological counseling in preparation for her surgery. "Mentally, I was prepared and wanted to start my new life as soon as possible," she said. Soon she was wheeled into the operating room for the four-and half-hour procedure. When she woke up, she was in a bit of pain but was feeling good.
"The entire hospital staff and Dr. Sinclair's team are just so sweet and empathic," she said. "I felt like I was among friends who cared about me and my journey."
"My True Self"
After a three-day hospital stay, Malissa came home to Anaheim to recover and recuperate. "It's been a few months and I am healing each day… but the experience has been one of transformation of my body and my true self."
Dr. Sinclair, a plastic and reconstructive surgeon who has performed many gender reassignment surgeries as medical director of the gender reassignment program, says Malissa's life-changing experience is what he cherishes most about what he does.
"The surgeon in me loves the challenge to perform such procedures perfectly, and the human in me recognizes that this procedure is more than surgery—it is transforming someone's life in such positive way that I cannot begin to imagine."
He added Malissa's journey throughout the process was typical, but her spirit and attitude made such a difference. "She has such a full life and I am so pleased that my team and I were able to play a small role in her adventure."