Imaging and Radiology Services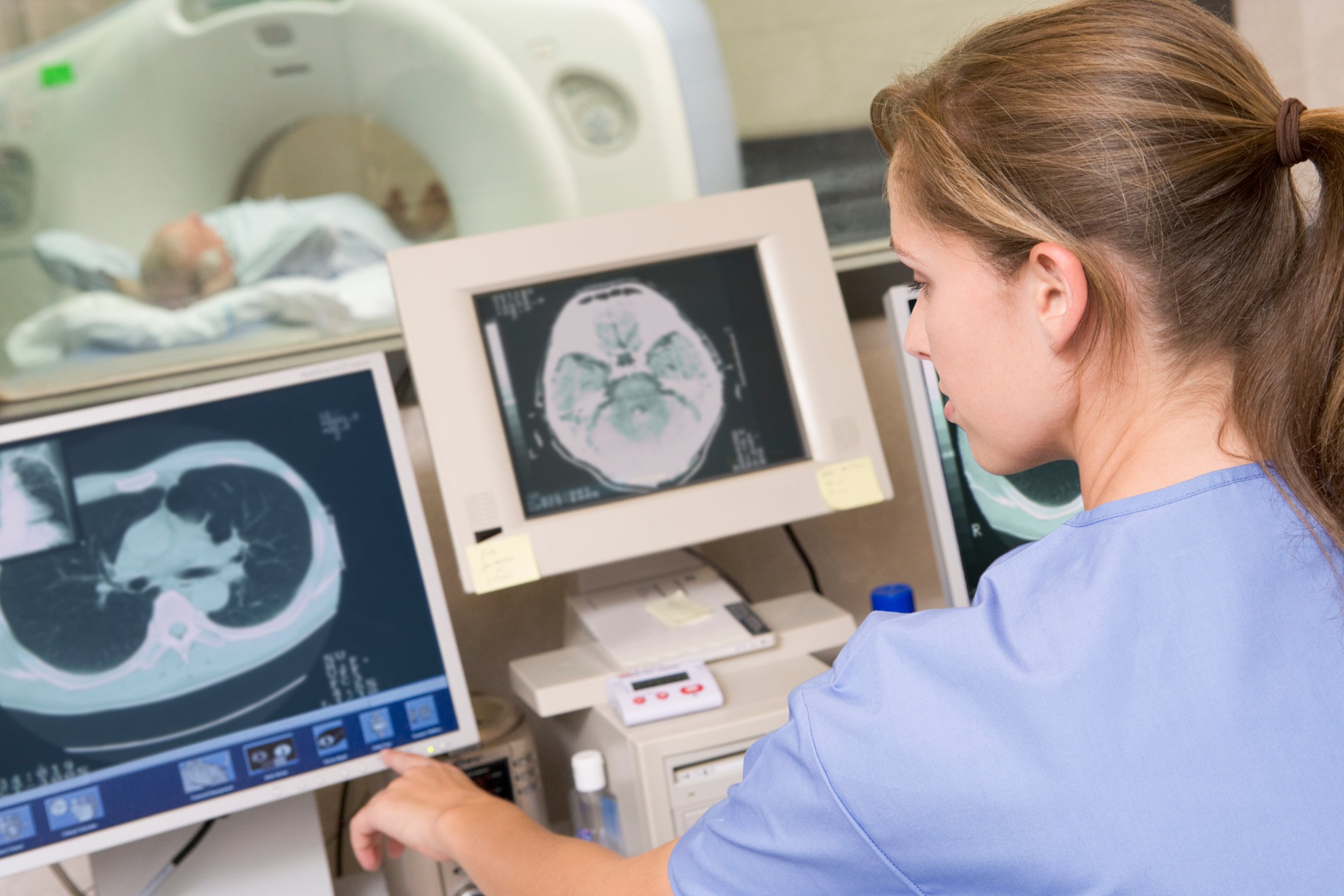 Advanced imaging services at Southern California Hospital at Hollywood give our physicians the ability to look inside the human body in order to diagnose, monitor or treat a variety of medical conditions. Our highly trained, board-certified radiologists and technologists have the expertise, equipment and knowledge to provide our patients with the answers they're looking for. From ultrasounds to CT scans, the department has cutting-edge imaging technology at their fingertips for diagnosis and treatment.
We offer a full range of routine and complex radiology services for the care of our patients, including the following:
CT Scan – Computerized tomography (CT) scans allow our physicians to non-invasively pinpoint the location of a disease. Our CT scanner uses a series of X-ray images taken from different angles to create detailed pictures of organs, bones and other tissues. These images show the presence of tumors, blood clots, excess fluid, or infection.
Ultrasound – Our ultrasound systems use high-frequency sound waves to look inside the body in real time. There is no risk of radiation exposure with ultrasound imaging. It can safely visualize the fetus in pregnancy, the heart during echocardiogram, abdominal tissues and organs, and other areas of the body.
General X-ray – X-rays are one of the most commonly used techniques for imaging internal structures of the body. X-rays use a small amount of radiation to diagnose and monitor patients' conditions. The test can detect fractures and dislocations of the bone, cancer, pneumonia, and other diseases, as well as bowel obstructions, foreign bodies, and kidney or gall stones.
The Hollywood radiology department is open from 6 a.m.- 8 p.m., with staff available on-call 24/7.
Contact Us
For information about imaging services, call (323) 785-1210. Serving the Hollywood community, we are conveniently located near Sunset and Vine at 6245 De Longpre Ave., with free parking.